Forever Green is the fastest growing lawn care company in NW Indiana and the Chicago Land Southwest Suburbs.
We are currently looking for hard working, motivated individuals to join our winning team of professionals to fill various positions.
As a Forever Green Team Member you will enjoy the benefits of:
Paid Industry and Company Training

Paid Green Industry Education and Licensing

High Salary and Bonus Program• Flexible Work Weeks

Comprehensive Medical and Dental Insurance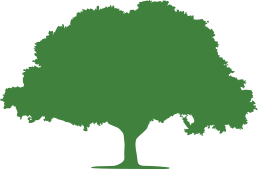 We are looking for individuals who meet the following job requirements
High School Diploma (GED)

Must be able to read a map and navigate in unfamiliar areas

Excellent Oral and Written Communication Skills

Ability to speak with customers professionally in person/on the phone

Ability to work independently outdoors

Ability to work as a team player

Ability to easily lift or carry up to 50lbs (for production)

Problem Solving and Time Management Skills a Must

Ability to work in outdoor extreme weather (must work rain or shine)

Ability to work Saturdays when/if necessary

Reliable transportation to and from work• Positive Attitude!
Click for either the Landscape Center OR Lawn Care Application
I highly recommend this company. They do good honest work and everyone is always so nice and pleasant. When I had my irrigation system put in, the gentleman and his team that installed it were quick and professional. You can tell that they were experienced.
Over many years we have had (and got rid of!) Many services and Forever Green is by far the best. In fact, many of our neighbors use them. We think their prices are very reasonable, especially given the great results. We think they are worth it!
Awesome people . Organization that stands by their work. I have the nicest looking lawn on my block. People stop and ask me who takes care of it. Forever Green Lawn Care.. Highly recommend in every way.
None compare. Recently we noticed a rust like powder on our shoes when we walked through the yard. I called to inquire about it. The following day a lawn care manager was walking the yard and inspecting the grass. We appreciate the quality of Forever Green and the ancillary services they provide.
I have their lawn care service and pest control (mosquitoes and ants). Our lawn is lush and green and we don't have to worry about mosquitoes. The staff are friendly, respectful, and very knowledgeable. Great company.