Call to schedule your next landscaping project or stop in to check out our gift shop!
Why shop any place else for your gardening needs? We give you quality products, friendly service and everyday low prices! We're dedicated to giving you the best possible quality and service at the best possible price!
Stop by and check out our NW Indiana Landscape Center which carries a wide selection of trees, shrubs, perennials, annuals, and herbs that include old favorites as well as new and exciting varieties. We carry everything you need to keep your new plants healthy and looking their best for years to come. Step inside and shop for birdhouses and birdfeeders, decorative pots and other garden accessories to add color and variety to your landscape.
Office Hours
Mon thru Fri  8-5
Store Hours
Mon thru Sat 8-5
Sun 9–3
Rte 231, approx 3/4 Mile East of Route 41
Formerly Martin Landscaping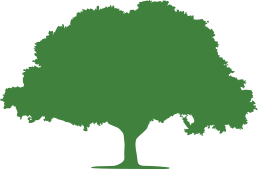 Over many years we have had (and got rid of!) Many services and Forever Green is by far the best. In fact, many of our neighbors use them. We think their prices are very reasonable, especially given the great results. We think they are worth it!
None compare. Recently we noticed a rust like powder on our shoes when we walked through the yard. I called to inquire about it. The following day a lawn care manager was walking the yard and inspecting the grass. We appreciate the quality of Forever Green and the ancillary services they provide.
I highly recommend this company. They do good honest work and everyone is always so nice and pleasant. When I had my irrigation system put in, the gentleman and his team that installed it were quick and professional. You can tell that they were experienced.
Awesome people . Organization that stands by their work. I have the nicest looking lawn on my block. People stop and ask me who takes care of it. Forever Green Lawn Care.. Highly recommend in every way.
I have their lawn care service and pest control (mosquitoes and ants). Our lawn is lush and green and we don't have to worry about mosquitoes. The staff are friendly, respectful, and very knowledgeable. Great company.